Sports industry puts emphasis on fun and fitness to maintain growth
Views:8 Author:Site Editor Publish Time: 2018-06-11 Origin:Site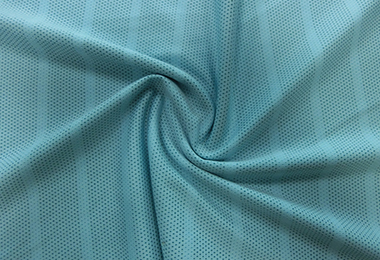 As China aims to boost sports consumption as a new economic driver, advisers have suggested that the industry should shift its focus from manufacturing to providing sports entertainment, service and fitness products to achieve sustainable growth.
Despite growing at a steady pace fueled by increasing sports participation, China's sports industry relies on the manufacturing of equipment and sportswear with untapped potential in the vast market, said members of the National Committee of the Chinese People's Political Consultative Conference, the top political advisory body.
Ma Jilong, a member of the committee's sports group, pitched the consumption of intangible products in the sector as the key for sound growth.
"The public demand for sports-related consumption has escalated from only purchasing sports goods to a diversified package that includes hiring trainers, booking venues and signing up for events, while the supply of these services and products lags behind," said Ma, the former director of sports equipment department of the country's sports ministry.
Duan Shijie, China's former deputy sports minister, stressed that in addition to big events like the Olympics the country should focus on organizing more accessible events to feed the public's growing appetite for participation."Hosting major events and building giant stadiums helps boost the nation's morale but works little on improving people's fitness as most of the venues were not designed for mass fitness use," he said.
"In contrast, the surging demand for marathons has underlined the lack of small-scale but entry-level sporting events for people to participate in," he added.
According to the Chinese Athletic Association, nearly 400 marathons were held across the country last year, attracting more than 2.8 million participants.
At some races, such as the Beijing Marathon, organizers have to run an online lottery to decide who will receive a place at the starting line.
Former Olympic champion hurdler Liu Xiang suggested that organizers should provide more value-added services such as health checks, jogging training and post-race recovery.
"Sports consumption for normal people is not just about buying sneakers or outfits. To participate in a race, to watch a professional game with beers and popcorn on hand ... there are always more ways where you can spend some money," said Liu.
However, the biggest contributor to the sports industry is still manufacturing and the sale of tangible goods in China, as they combined for 86 percent of the 1.7 trillion yuan ($247 billion) industry at the end of 2015, according to a report released by the sports ministry in November.
As part of a shift in focus from winning gold medals to public fitness and sports commerce, the central government issued an ambitious plan in 2014 to boost the gross value of the sports industry to 5 trillion yuan by 2025.